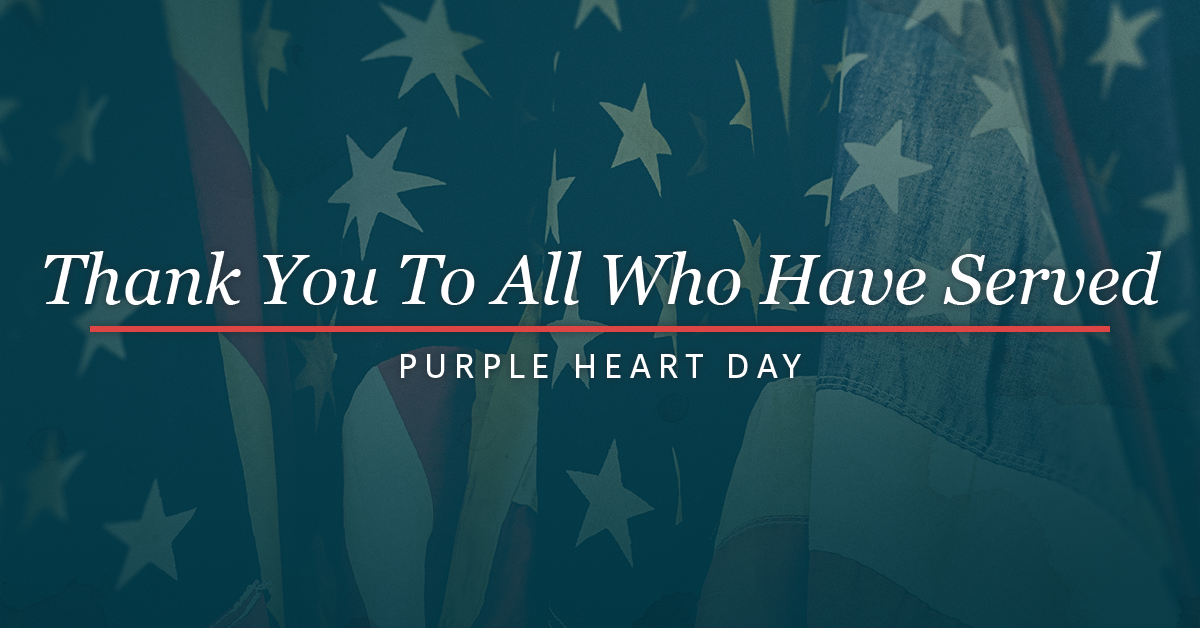 The major military holidays come pre-marked on our calendars – Armed Forces Day, Veterans Day and Memorial Day. We set those days aside to remember those who serve, those who did serve and those who lost their lives serving our nation.
One military holiday you might not find on the calendar is Purple Heart Day. Though it's a lesser known holiday, it's equally as significant as any we formally celebrate. Every August 7, we remember those who've received the Purple Heart award for injuries sustained in combat or were killed in action.
The award was created by General George Washington as the Badge for Military Merit. The crude purple cloth cut into a heart shape was awarded to soldiers for "any singularly meritorious action." It was all but forgotten through the years until it was revived in the 1930s. In the decades that followed, the criteria for earning the award was refined and made available to all branches of the military.
Though the award was long-dormant, and Purple Heart Day is not in the spotlight, a quick internet search shows that recipients haven't been forgotten. Towns and cities all around the country plan their own celebrations and ceremonies for their community heroes who came home with the scars of war or lost their lives defending their homes.
1.8 million men and women have put themselves in harm's way to protect our freedom and been awarded the Purple Heart for their sacrifice. Each and every recipient has the respect and reverence of a grateful nation, today and every day.